Attorney Bios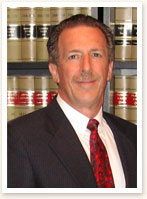 Richard P. Zaretsky settled in West Palm Beach, Florida in 1975 after obtaining his law degree cum laude from Delaware Law School of Widener University. He is a graduate of Syracuse University, earning his BA in Economics. First working as an Assistant Attorney General for the State of Florida, he opened a private practice of law in 1978, and continues his practice today in the same West Palm Beach location. Although Mr. Zaretsky started his practice with the general practice of law, he strove to specialize in real estate matters. The result is that Mr. Zaretsky was Board Certified in Real Property Law in 1995 by the Florida Bar, and now practices in the areas of real estate law (both transactional and litigation) and commercial transactions. He is principal in the law firm of Richard P. Zaretsky, P.A., whose attorneys provide legal services in real estate and business transactions, state and federal taxation,

estate planning and administration, family law, immigration, and civil litigation. Mr. Zaretsky is AV rated by Martindale-Hubbell, their highest rating for attorneys.
Mr. Zaretsky and his wife, Esther, have three children. Esther is a litigation and immigration attorney practicing in West Palm Beach and is of counsel to the firm.
For over two decades Mr. Zaretsky has operated Automated Land Title Company, a Florida title insurance agency and real estate settlement company serving the entire state. Its office is located adjacent to his law offices in the Forum office complex. Automated Land Title Company handles transactions for acquisition, refinance and construction of homes, land and commercial properties.
In 2003, drawing on 28 years of experience representing financiers, Mr. Zaretsky and his oldest son, Max, created Zemaso Management Company, a private "bridge loan" lender. The company has offices in West Palm Beach.
Mr. Zaretsky is a speaker on real estate matters for Bar Associations, Realtor Associations, and government-sponsored consumer education seminars.
Community involvement includes:
---
Serving on the Board of Directors of WXEL television and radio, the loca PBS and NPR television and radio affiliate. He is also a lay leader representative to APTS, a Washington lobbying group representing the Public Television industry.
Mr. Zaretsky was (1999 - 2008) a Board of Director and former First Vice-President of The President Country Club, and served on the By-Laws and Long Range Planning committees.
Founder and President Emeritas of the Community Broadcast Foundation of Palm Beach and the Treasure Coast which is a public foundation charity whose purpose is the maintenance of a local ownership of the WXEL radio and television public broadcasting stations and is awaiting approval for purchase of those licenses.
Advisory Board Member for the City of West Palm Beach WPB-TV (appointed 2007) which is the city public access television station. Appointed Chairman 2008.
National Advisory Board, Widener University, Delaware Law School (appointed 2007)
---
In addition, Mr. Zaretsky has been a Vice President of
Temple Beth El
in West Palm Beach; a Board member of the
Jewish Community Day School
; a past member of the Professional Advisory Committee of the
Foundation of the Jewish Federation
; a member of the Legal Affairs Committee and Planned Giving and Civil Rights Committees of
ADL
; and served for 10 years on the National Board of Directors of the
American Society for Technion
, where he has previously served as national co-chairman of Technion 2000. Before serving two terms as President, he was Vice President of the
Palm Beach Region of the American Society for Technion
, and remained on that local Board of Trustees and its Executive Committee until 2004. Mr. Zaretsky and his wife Esther have been long time supporters of
Israel Bonds
, and were honored in 2006 with a reception that raised over
$2,000,000
.
Besides tennis, golf, water and snow skiing, Mr. Zaretsky's hobbies include Amateur Radio, and he has maintained and operated his station under the call sign
WB2VGL
for over 48 years.
Mr. Zaretsky is a member of
Temple Emanuel
and the
Palm Beach Orthodox Synagogue
. He serves as legal advisor to
WXEL
, the
Palm Beach Orthodox Synagogue
, and
The President Country Club
.
Besides the practice of law, he was for 20 years President of
Medical Educational Corporation
, a company involved in foreign medical education consulting, and
Somax Management Company
, a private investment company specializing in real estate tax certificates and still active in bulk purchases and disposition of defaulted secured loan portfolios.