Attorney Bios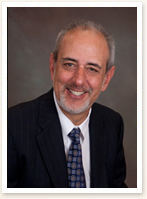 Steve Winig is Of-Counsel to the Zaretsky Law Group.
---
For more than 30 years I have successfully represented clients at the trial court and appellate levels in a multitude of
family attorney
matters which include: dissolution of marriage and divorce, child support, alimony and child custody enforcement and modification, parental relocation, family court mediation, domestic violence and paternity, in Palm Beach County and throughout south Florida. My litigation and trial experience in these areas has been extensive. In addition, I have years of experience successfully representing clients, both small and large, in business and real estate transactions and am a member of Attorneys' Title Fund Services, LLC. I have also represented a broad spectrum of clients in residential mortgage foreclosures, commercial mortgage foreclosures, shareholder disputes, enforcement of non-compete agreements, corporate misappropriation, business dissolution, constructive and resulting trusts, fraudulent conveyances, partition of real estate, specific performance, landlord-tenant litigation, breach of contract and fraud, from Port St. Lucie, to the Florida Keys.
An advocate of alternative dispute resolution, I am certified as an arbitrator by the Florida Supreme Court. I have presided over a number of arbitration proceedings in Palm Beach County. I have also been appointed by the Circuit Court of the Fifteenth Judicial Circuit in and for Palm Beach County, Florida to serve as a special master in a variety of cases.
I have appeared as counsel of record in several reported appellate decisions including: Three Palms Associates v. U.S. # 1 Fitness Centers, Inc., 984 So.2d 540 (Fla. 4th DCA 2008); Karnbach v. Karnbach, 971 So.2d 1031 (Fla. 4th DCA 2008); Trontz v. Winig, 905 So.2d 1026 (Fla. 4th DCA 2005); Harbus v. Harbus, 874 So. 2d 1230 (Fla. 4th DCA 2004); Huitt v. Hsia, 859 So.2d 547 (Fla. 4th DCA 2003); Huitt v. Hsia, 848 So.2d 459 (Fla. 4th DCA 2003); Goodman v. Goodman, 797 So.2d 1282 (Fla. 4th DCA 2001); C & S Computers, Inc. v. Bodensiek, 662 So.2d 1383 (Fla. 4th DCA 1995) and Bacon v. Bacon, 536 So.2d 1080 (Fla. 4th DCA1988).
A member of the Palm Beach County Bar Association, I am admitted to practice before all Florida State Courts, as well as the United States District Courts for the Southern and Middle Districts of Florida. I received my undergraduate degree, cum laude, from the State University of New York at Albany. I received my law degree from the Franklin Pierce Law Center at the University of New Hampshire in May of 1983 and was admitted to practice law in Florida in October of that same year.